Having Power Issues?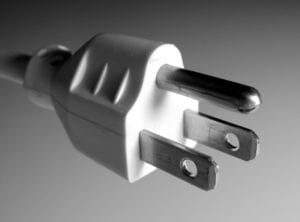 At Laptop Repair Denver, we understand how frustrating it can be when your computer won't turn on or is experiencing power issues. These issues can cause a variety of problems, such as your laptop not charging, your computer shutting off unexpectedly, not turning on or your DC Jack being loose or pushed in.
The good news is that there are many possible causes for power issues. Our expert technicians are here to help you diagnose and solve the problem. Our experienced professionals can identify the root cause of the issue:
A broken power jack
Shorted motherboard
Bad battery
Power supply or charger failure
Corrupted bios or firmware
When you bring your device to us,
we'll start with a diagnostic to pinpoint the problem and determine the best course of action. We use the latest technology and techniques to quickly and efficiently diagnose your power issues. So that we can repair your device, allowing you to get back to using it as soon as possible.
With three convenient locations in Denver, Centennial, and Boulder Colorado, it is easy to get the help you need. Our team of friendly and approachable technicians is always available to answer your questions and provide you with the support you need.
At Laptop Repair Denver,
we pride ourselves on providing top-notch customer service and support. We understand how important your devices are to you, and we're committed to helping you keep them running smoothly. For that reason, we offer a wide range of services, from power issues and computers not turning on to virus removal, data recovery, and hardware upgrades.
We know that power issues and computers not turning on can be daunting, and for this reason, we make the process as easy and as stress-free as possible. Our expert technicians will provide you with a clear and detailed explanation of the problem. From there the steps we'll take to fix it. We'll also give you a fair and honest estimate of the cost, so you know exactly what to expect.
We believe in transparency and honesty, and we'll never try to upsell you services you don't need. Our goal is to help you get your device back up and running as quickly and affordably as possible.
So if you're experiencing power issues or your computer isn't turning on, don't hesitate to stop by one of our convenient locations today. We'll diagnose the problem and get your device back to full functionality in no time. At Laptop Repair Denver, we're here to help you keep your devices running smoothly and efficiently.