Your Centennial Computer & Device Repair expert is Laptop Repair Denver! We are conveniently located in the heart of Centennial between the Denver Tech Center and Inverness Business Park.
As Centennials' Computer and Device Repair experts, our process starts with a diagnostic. Accordingly, we test the hardware and software of your laptop, desktop, phone, tablet, or game console to determine the issue. Once we have narrowed down the cause you will receive a comprehensive diagnostic report, detailed quote, and an accurate timeline for the repair. Then with your approval, we will begin the repair process and update you along the way. With every customer, we offer advice on whether a repair, replacement, or data recovery will be the best course of action.
Consequently, every repair patron can be assured that their device will be handled with great care by your local Centennial computer and device repair experts. Your laptop, desktop, phone, tablet, or game console with all of its' accessories will be inventoried, labeled, placed in a secure plastic bin for storage, and addressed with expert precision.
Lastly, feel free to give us a call or stop by our convenient location in Centennial. We are always happy to talk with you and provide guidance on the best route for you to take. In conclusion, Centennials' Computer and Device repair experts are ready to assist you!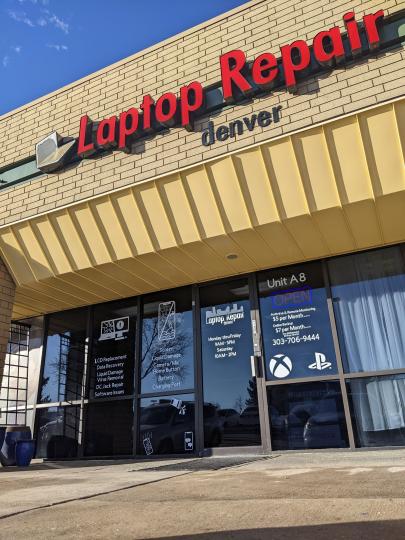 Hours:
Mon – Fri: 9 am to 5 pm