Your local HP repair experts
Any repair your HP laptop needs our repair experts in Centennial, Denver, and Boulder can help you with
Free Estimate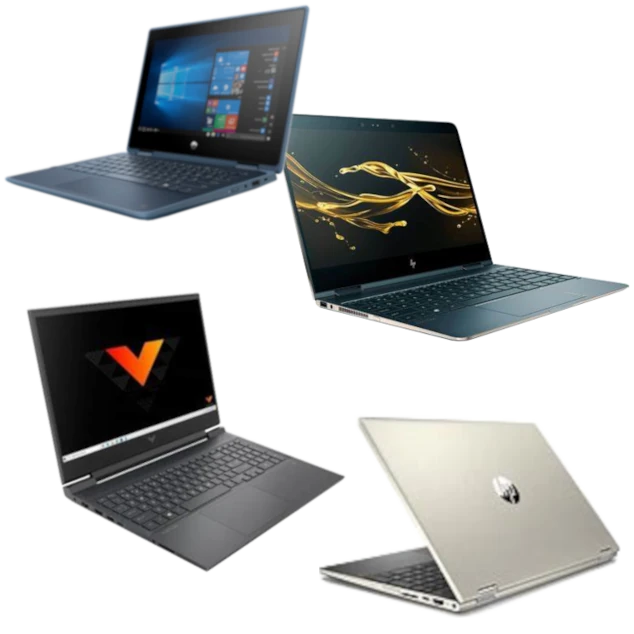 Comprehensive HP Laptop Repair Services at Laptop Repair Denver
At Laptop Repair Denver, we understand the frustration that comes with a malfunctioning HP laptop. Whether you rely on it for work, study, or entertainment, a broken laptop can disrupt your daily routine. That's where we come in – your trusted destination for a wide range of comprehensive HP laptop repair services.
All HP Models, All Problems
No matter which HP laptop model you own, our skilled technicians have the expertise to diagnose and repair a wide range of issues. From minor software glitches to complex hardware failures, we've got you covered. Our commitment to quality service extends to all HP laptops, ensuring that your device gets the care it deserves.
Specialized HP Laptop Services
What sets Laptop Repair Denver apart from the rest? We take pride in offering specialized HP laptop services that go beyond the ordinary. Here are a few highlights:
1. Board-Level Repair: Our technicians are equipped to perform intricate board-level repairs, addressing issues that many other repair shops might consider irreparable. We don't give up on your laptop when faced with challenging problems.
2. Soldered Port Replacement: If your HP laptop has a damaged or faulty soldered port, we can replace it with precision and expertise. Our goal is to restore your laptop's full functionality.
3. Out-of-Warranty Repair: Even if your HP laptop is no longer under warranty, we can still provide cost-effective solutions to get it back in working order. Don't let an expired warranty hold you back from seeking quality repairs.
Additional Services
In addition to our specialized HP laptop services, we also offer the following:
– Data Recovery: We can help you recover important data from your HP laptop, even in the most challenging situations.
– Not Booting: If your laptop won't boot up, we'll diagnose and resolve the issue to get it running again.
– OS Reload: Our technicians can reload your operating system to give your laptop a fresh start.
– Password Reset: If you've forgotten your password, we can assist with resetting it.
– Power Issues: We specialize in diagnosing and repairing various power-related problems.
– Screen Repair and Replacement: From cracked screens to display issues, we can restore your laptop's visual experience.
– Spill Recovery: Accidents happen. We're here to help recover your laptop from liquid spills.
– Virus Removal: If your HP laptop is infected with malware or viruses, we'll eliminate the threats and restore its performance.
Peace of Mind with Warranties
At Laptop Repair Denver, we stand by the quality of our work. That's why we offer a 30-day warranty on all our HP laptop repairs. For added assurance, we also provide an optional 1-year extended warranty. With us, you can trust that your laptop is in capable hands.
Affordable and Reliable
We understand that laptop repairs shouldn't break the bank. That's why we offer competitive pricing without compromising on the quality of our service. Our goal is to provide affordable and reliable solutions to get your HP laptop running smoothly again.
Visit Us Today
When your HP laptop needs expert care, turn to Laptop Repair Denver with three convenient locations in Denver, Boulder, and Centennial. Our team of dedicated professionals is ready to diagnose, repair, and restore your laptop to its optimal performance. Contact us or visit one of our locations today and experience the difference of quality HP laptop repair services.
Your satisfaction is our priority, and we look forward to serving you.