Your local Dell repair experts
Any repair your Dell laptop needs our repair experts in Centennial, Denver, and Boulder can help you with
Free Estimate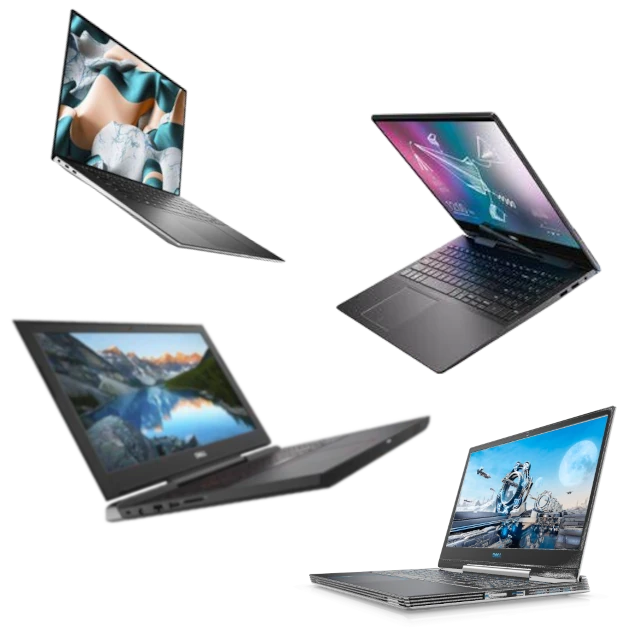 Leading Dell Laptop Repair Services at Laptop Repair Denver
At Laptop Repair Denver, we acknowledge the challenges that arise when dealing with a malfunctioning Dell laptop. Whether it's a vital tool for productivity, an academic companion, or a source of entertainment, a malfunctioning laptop can significantly disrupt daily routines. Allow us to be your trusted destination for a comprehensive spectrum of Dell laptop restoration services.
Every Dell Model, Every Complexity
Irrespective of your Dell laptop's make and model, our seasoned technicians possess the expertise to meticulously diagnose and resolve an extensive range of issues. From intricate hardware malfunctions to stubborn software glitches, we're well-equipped to breathe new life into your Dell laptop. Our unwavering commitment to delivering top-tier service extends to all Dell laptops, ensuring that each device receives the meticulous attention it rightly deserves.
Specialized Expertise in Dell Laptop Repairs
What sets Laptop Repair Denver apart from its peers is our specialization in Dell laptop services that transcend the ordinary. Here are some standout offerings:
Board-Level Restoration: Our technicians excel in unraveling intricate board-level challenges, approaching issues that others might deem insurmountable with precision and expertise.
Soldered Port Resuscitation: For Dell laptops grappling with deteriorating soldered ports, our experts execute precise replacements, restoring your laptop's vitality.
Out-of-Warranty Rejuvenation: Even if your Dell laptop's warranty has elapsed, we provide cost-effective solutions to revitalize its performance, ensuring it operates at peak efficiency.
A Comprehensive Suite of Services
In addition to our specialized Dell laptop expertise, we extend a comprehensive suite of services tailored to meet your needs:
Confidence Through Warranty
At Laptop Repair Denver, we stand resolutely behind the quality of our work. Therefore, we offer a 30-day warranty on all Dell laptop repairs. For added peace of mind, we provide an optional 1-year extended warranty. Rest assured that your laptop is entrusted to capable hands.
Affordable Excellence
We comprehend the significance of budget-conscious solutions accordingly our competitive pricing guarantees affordability without compromising the quality of our service. Our mission is to deliver cost-effective and dependable solutions, ensuring that your Dell laptop operates seamlessly.
Begin Your Dell Laptop Repair with Us
When your Dell laptop calls for professional attention, entrust it to Laptop Repair Denver. With three convenient locations in Denver, Boulder, and Centennial, our dedicated team of professionals is prepared to diagnose, repair, and breathe new life into your laptop. Reach out to us or visit one of our locations today to experience the exceptional quality of Dell laptop repair services.
Your satisfaction remains our utmost priority, and we eagerly await the privilege of serving you.